SETUPS . CLEAN UPS . ACCOUNT SOLUTIONS
JBS has been servicing an extensive range of organisations throughout Brisbane since 1998.
Bookkeeping is our passion – we understand the pivotal support role we play in your business management strategy. That's why we create innovative and complete accounts solutions for our clients – not just data entry and compliance. Whether you need a virtual accounts department, or just some training to get you started in your new business, we can create a solution that works for your business, your staff and your lifestyle. We also take the time to connect with your key external advisors, like your Accountant and Financial Advisor, to help you get the best outcome for your financial management. And the ATO? Let us talk to them for you too.
JBS Bookkeeping Services is proud to be a member of the Australian Bookkeepers Network and the Association of Taxation & Management Accountants. JBS is also a recognised MYOB Professional Partner, Xero Partner and Reckon Professional Partner (Reckon). Our Legal Accounts Team holds membership with several legal industry groups, including the Queensland Law Society and the Australian Law Practice Management Association.
---
What we do…
Data Processing and Bank Reconciliations
What is included?
Data entry of creditors and debtors
Payroll processing
Reconciliation of creditors statements and debtor accounts
Bank and credit card reconciliations
Coding and/or entry of bank transactions e.g. bank fees etc.
Setup of basic bank rules and recurring transactions
Cloud based online storage of source documents
---
Quality Assurance Reviews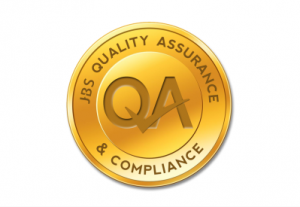 End of financial year preparations have strict compliance requirements, and can be a tedious (and sometimes stressful) task for your accounts team.
We will manage all of your statutory compliance and any audit preparation from start to finish, leaving your team to get on with the other important accounts tasks for your business. Or we can simply review your current account processes and ensure compliance with the relevant laws and regulations, giving you peace of mind that your accounts team are using the most efficient, compliant system to keep your data in check (and your Accountant very happy).
We'll conduct a thorough review of your records to ensure data integrity and compliance with ATO and other relevant government bodies.
What is included?
Reconciliation of trade creditors and debtors
Reconciliation reviews for bank accounts, credit cards, clearing accounts ensuring no stale transactions, investigation of any discrepancies
Review setup verify correct processing for loans and leases
Review and verify correct processing of insurances, registrations etc
Review and verify payroll setup correctly e.g. accruals, linked accounts, employee card files
Reconciliation of payroll accounts including gross wages, PAYG, Superannuation
Review Payroll Tax obligations and verify that lodgments are correct
Review of general ledger setup and GST default settings and advise on possible streamlining options
Spot checking of transactions to ensure correct GST coding and general ledger coding
Review journal entries to ensure no questionable movement entries and accuracy
Isolate and investigate negative balances within balance sheet
Reconciliation of inventory values
Reconciliation of GST control accounts for relevant period (month/quarter) and associated clearing accounts including completion of full YTD GST reconciliation
Reconciliation of ATO Integrated Client Account
Even if you have an in-house bookkeeper or accounts expert, give yourself confidence in your numbers and compliancy level by getting a quarterly quality assurance review on your file.
---
Staff Training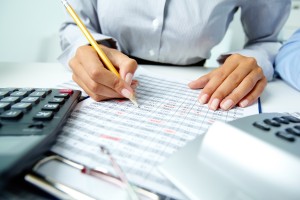 Our team of professional bookkeeping staff have a combined experience of more than 30 years of providing quality and accurate account management.
As specialists in small to medium businesses, we provide staff training in appropriate systems and procedures to manage your day-to-day accounts operations and ensure they are using the most efficient processes for assured data integrity and reduced data processing times.
We can develop templates and recurring transactions that can be generated to assist in the allocation of income and expenses to the correct ledgers.
We'll help your staff understand and meet their general bookkeeping requirements and statutory obligations – whether you're just starting up your business, an established firm, or transitioning employees within your team.
---
Cloud based storage
Free for JBS Clients
(Conditions apply)
JBS has aligned with a document scanning company that provides lifetime access to all scanned documents e.g. chattel mortgage and financing documentation.
Clients can get their documents scanned into the cloud in one of four ways:
Post

: prepaid postage envelope direct to our supplier, who will scan and return these documents direct to the client.

Phone application

: ideal for taking photos of parking receipts etc. and they go straight into the cloud storage

Email

: each client has their own email address which enables them to forward invoices, statements etc. direct to the cloud, which stores a copy of the email thread and the attachments

Click and Drag

: Click and drag documents to the folder on your computer
All scanned documents are scanned by OCR (Optical Character Recognition). This is a technology that extracts the text from an image or a scanned document so that it can be edited, formatted, searched, indexed. They are stored securely and provide you with access to all documents at the touch of a button. This also means that it can be easily imported into your accounting software e.g. Xero, MYOB Live.